AnnaDavydova
Перевожу для codeby
Part 6 ​
Getting the information in 2000s​
In this part we will deal with sources of information which were available to most of people; as for secret resources I can say – they are existed! In general they were resources of good, strong groups of hackers, technical specialists. This information was stored on FTP servers but not on their own – private BBS, channels of mIRC. There were no these channels on social servers, people created their own mIRC servers with their own private channels, access keys and communicated there. It was impossible to get there – only people you can trust and those who can work with their hands and head. Some people can get there on a tip or scanning Internet on different ports. When they ran into IRC port, they immediately tried to get access there or to find the owner. Let's get down to the ground. IRC took the leading position among the chats – Hacker was not already fashionable, IRC – was urgent, because only there you could have good conversations without silly subjects and noobing.
* mIRC generated thousands subjects on the forum – HOW TO SET UP Mirc and WHAT CHANNELS CAN BE FOUND HACKERS ON!!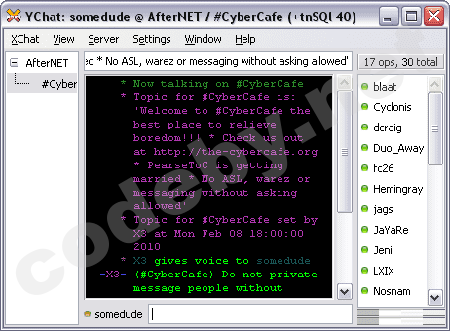 Special feature - XCHAT from console *nix (many people failed with codes but they solved the problem quickly). At that time everyone tried to work using a console, and it was the highest level of a competence. And partially it was the truth – we used to study working with a system using its language and methods. Having started communicating in IRC you were immediately becoming a part of this information field. For instance,
you could even find some BBS numbers.
*BBS
BBS (biːbiːɛs, англ.
Bulletin Board System
— electronic annoncement board). It was widely used during an era of a cable internet connection. Mainly it was a way for users to communicate through dial up telephone networks.
At first BBS was owned by large companies and one need to pay to get an access to it. But then, as a kind of a hobby, some private persons started to open it and at last they gave you an access to it for free. You can get more information here
Скрыто от гостей
It worked as follows: Special software was launched on a machine, and the main function of it was to receive telephone connection (modem dial up) or to do it via terminal on 23rd port. Approximately BBS was a kind of FTP server but with the ability to chat and read the news.
Advanced BBS version.
Screen saver while entering BBS
One of the first modems dial up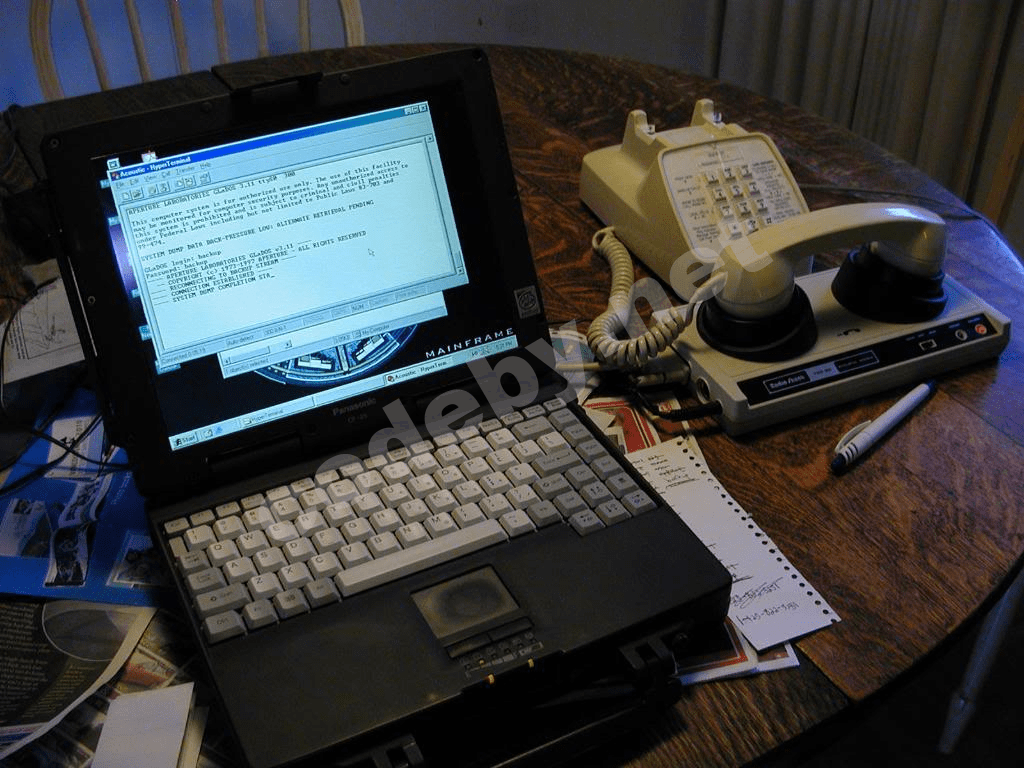 It was really great to get a number of private BBS! First of all it meant two main things: 1) You are on the wave and the people trust you, 2) You will get very interesting information and software.
There were some numbers from abroad. Some people even could afford themselves to steal all company's money from BBS and give it to the people. A lot of a public telephones were in the street, and we even had a cracking cards, but despite this fact we didn't have laptops. It was one of the main dreams for us. Even a secondhand laptop was very expensive and it didn't worse it.
BBS was mainly developed by the guys who were on that wave. They tried to spread BBS (as well as fido) because it was really actual to some regions of Russia. It existed till the 2006 as we could get a lot of information and necessary files via it.
E-ZINE
Electronic magazine.
It was one of the main sources of information. Such magazines were published by different hacker's teams. Those days it was a kind of a visiting card for them. The first E-ZINEs were 2600. Taking into account the fact that these magazines had a lot of fresh information they really became a foundation of hacker's subculture in our country.
Also it is necessary to mention that E-ZINE was written in a foreign language. So we faced a great opportunity to study English! Because almost 80% of information concerning the software and computers, was written in that very language.
Here you can see the site that was made in 2000
Скрыто от гостей
Nevertheless it still works
Codepimps e-zine
To my mind it was the most popular magazine written in Russian at that time. It had really urgent information and was published regularly.
You can read all its issues here
Скрыто от гостей
There were also other E-ZINEs. If you want you can see a lot of them here
Скрыто от гостей
HACKER magazine was also very popular, especially when it had a CD inside. And a little bit later HACKER SPECIALIST (ХАКЕР СПЕЦ.) appeared.
There are a few things you should know about the magazine from the first party.
Spoiler: HACKER (ХАКЕР)
It is possible to find its archive in the net. But nevertheless we hadn't such an opportunity in 2000. So the only thing we had to do is to buy a paperback magazine and study it together with colleagues or to scan it at our parents' place of work.
This magazine tried to be urgent and I can tell that it was really so. It gave you not only the information you should study, it even became a
Скрыто от гостей
. As it was mentioned above. it was really so exciting to buy, read and feel a fresh smell of a typographical paint.
*Some people used to buy a newspapers, someone was looking forward to buy a Playboy. But not you! Your choice was HACKER magazine.
Well let's get back to our electronic storage device and sources.
Exploits, vulnerabilities, news and soft – is really cool but not always understandable for others. All is written in English… Someone could even say that: "there are exploits without .exe extension" or "what is necessary to do with tar.gz files?"
So the site
Скрыто от гостей
is still functioning.
The screenshot was made in 2003.
This resource was very important because you can get from there all the necessary information about vulnerabilities. Sometimes, when a new exploit was published there (c ...gcc file.c -o file) if it had been written on C++ language, you needed to read a compilation rules or even to fix it by your own. But nevertheless it was very cool!
It was a stage where some people wrote on the forums such phrase: "I will pay you for the compilation" and they really did it… At that time we didn't have Kali or Parrot but we had nmap, all the information we needed and exploits as well. If an exploit didn't work on your computer but it was working on some other machine, you knew that only you was the reason. So then you just needed to find information to fix it. The main point in doing all this was the fact that we really understood WHAT WE WERE DOING AND WHY! Nowadays we have different situation. A lot of users install Kali and Parrot even not having an idea for what and why. Much software is used to make an attack which is absolutely useless!
Most of the articles that were published in Russia were taken from the packet storm website. But soon a very similar site with articles written in Russian appeared.
BUGTRAQ
Скрыто от гостей
Screenshots of 2000s
First, resource copied articles of foreign colleagues, and then it published native articles and reviews. One of the authors was mindw0rk – he had a special skill to provide material easy. This fact people liked a lot. Now he is writing for Hacker magazine and other publishers.
In the first months Bugtrack could help a lot of people who wanted to deal with IT industry but didn't have enough knowledge. There were many reasons – laziness, work, lack of time. But it is not very important. Bugtrack helped with some difficulties, namely, translation, new materials and urgency. That's why it became authority in RU segment. But the main thing was that IT TOUCHED LAW, reminding that crime is crime, and all you can get for it was large library of selected literature. The same can be said about SEclub (now it belongs to Positive Technology ) --->
Скрыто от гостей
But one significant difference was that their main aim was developing exploits and software.
SEclub tried to stand firm – they could gather all software, managed to transfer information – clear, with new exploits (there were no some of them on the packet storm).
By the way, if you take the number of exploits of that time, the largest base of the packet storm together with other resources was much times less than now on exploit-bd, probably even less that set together with Kali and Parrot.
Securityfocus – English Bugtrack.
Скрыто от гостей
- is operating nowadays.
At that time it was emotionless, short and for pro. Sometimes it was difficult to translate. Technical slang didn't have any translation in ordinary dictionary or in PROMPT. This was our dictionary of that time.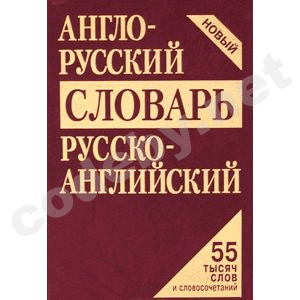 PROMPT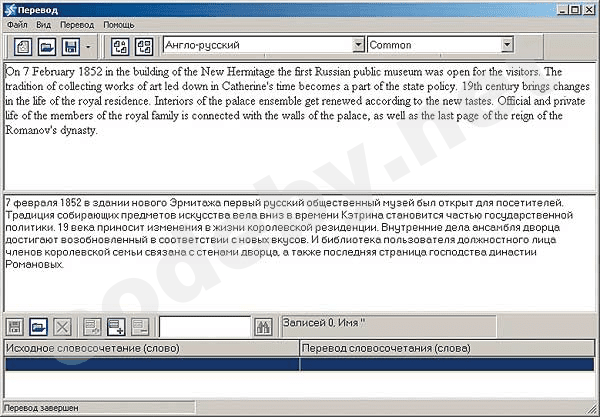 Sometimes we turned to guru. Then the texts were posted on the same forums. So, such was ONE of the main resources. I didn't mention others – they didn't exist anymore. But I'd like to remember rst and void were the most powerful teams of that time, led worthy news lines, took part in hack scene.
I'd like to draw attention of young specialists – this post is not a nostalgia of the past, I don't want EVERYBODY TO COME BACK TO STONE AGE. I AM FOR PROGRESS. I just want to show value of the information and share our history.
I will appreciate support, clarifications and additional material in the comments.
To be continued...
Taken from
C чего начать свой путь? Добыча информация в 2000х
Последнее редактирование: